A LOVE SUPREME
for beautiful Skin
MBR® - medical beauty research
Since 2000 MBR® has been a pioneer of the most effective high-end dermaceutical products and is recognized for its intensive research of beauty. MBR® products were developed by a combination of experts from the fields of plastic surgery, dermatology, microbiology and biochemistry, who wanted medically influenced skincare line to pursue youthfulness and to accompany aesthetic procedures and post-operative care. After years of scientific research, they developed a "luxury" skin care collection based on the most advanced sciences, as well as the most active and precious ingredients.
The only ambition for us: The perfect approach for you
Where other brands have to worry about costs, at MBR® they are a minor matter. We focus our development and advancement not on the best price, but on the best results. That is one of the secrets behind the MBR® alchemy.
YOU HAVE THE
HIGHEST DEMANDS?

We have them too!
Our heritage lies in a worldfamous SPA
MBR® originates in the small town of Bad Schlema, Germany, renown for its therapeutic spa history and appreciated by royals from the surrounding regions for centuries. It's spa baths were highly recognized to stimulate the body's own powers of self-healing and relaxation. Wellness is deeply rooted here, and with MBR®, we continue that tradition.
Our promise to you
Defining new standards for cutting edge skin care solutions. Since 2000, the premier German brand MBR® has been a pioneer in the most effective generation of high-end dermaceutical products.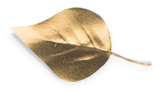 AND WHAT IS THE
PERFECT TREATMENT

for You?
Just ask our skin experts for

your customized regimen!

YOU'VE GOT QUESTIONS?
We are happy to answer them!
THE DIRECT WAY TO YOUR PRODUCTS
Do you want to see all of our collections and products, and get more information about all MBR® products?
OFFICIAL PARTNER FOR USA
OFFICIAL MBR® NEWSLETTER
Sign up for early access to shop new collections and other information before anyone else.